Tweet
We like a bit of brass at Kode Store, we have lots of it, and lots of Brasso too. Brass is quite an ancient copper alloy which has been around in various forms since as early as the 5th millennium BC, the modern day brass that we know of today came on to the scene around the 14th century and has had many uses, but the one we are most familiar with is its decorative use.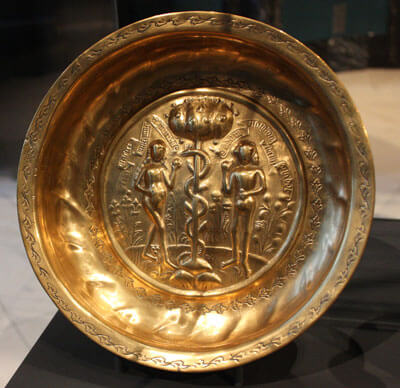 Many countries have produced decorative brass ornaments and sculptures which are mostly made using clay moulds or wax castings. But before these ornaments are made they have to be designed by an artist. The artists, sometimes commissioned or employed create the design which are then made into the moulds which becomes the main template for all the copies.
It can be quite a detailed procedure which involves getting the right mix of alloys, which for brass is copper and zinc, it is then heated to melting point in a furnace and poured into the cast were it then cools, the cast or mould is then removed and the ornament will go through some finishing processes like hammering, filing, shaving and polishing, which is done with machines and by hand.
So, while out hunting around for things to add to our collection for sale, I came across this very interesting stylish brass sculpture. I asked the seller if they knew what it was, and they said they did not. So out of curiosity i bought it. Now at first sight you could be forgiven for thinking it might be a Plesiosaurs, problem solved, no, not many people made brass dinosaurs, in fact during my research i found that brass dinosaurs are quite rare, they were made, but they were nowhere near as stylish or as large.
I started searching for stylish birds and more specifically peacocks, which is what i thought it was (due to its head crest and fanned tail) and although I did not find the peacock I had bought, I did however find another which was similar and attributed to Dolbi Cashier, and it had the Dolbi Cashier sticker to prove it.
"Dolbi Cashier was founded in 1978 and was a trade name of Gallery House Inc, Illinois. They specialized in decorative accessories and was owned by Ed Schulman who created design ideas. He oversaw the Gallery House artists work of his creations for a range of high quality and sometimes 'individual' pieces of stylish brass art sculptures and other home furnishings, which were then sold on through various high end department stores and to interior designers."Kode Store
Dolbi Cashier brass pieces were made in Korea and Italy and marked by a sticker with the Dolbi Cashier name on it and a date, which for me is a bit annoying, as stickers tend to peel off or disintegrate over time, but after a lot of research I discovered that Gallery House Inc registered copyrights for a:
Brass Peacock Design
Oriental Peacocks
Art Impressionistic Bird
Brass Peacock
As i mentioned earlier i did find something very similar for sale on eBay (image below) and by judging the look and style of this piece of Dolbi Cashier I could say what I had found was another rare piece albeit missing its sticker…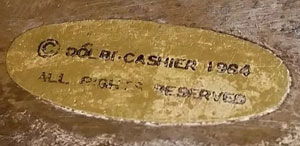 …you can see by the similarities with the fanned tail the curvature of the neck and the shape of the head, the one i have (image below) probably came from the same design idea of Ed Schulman.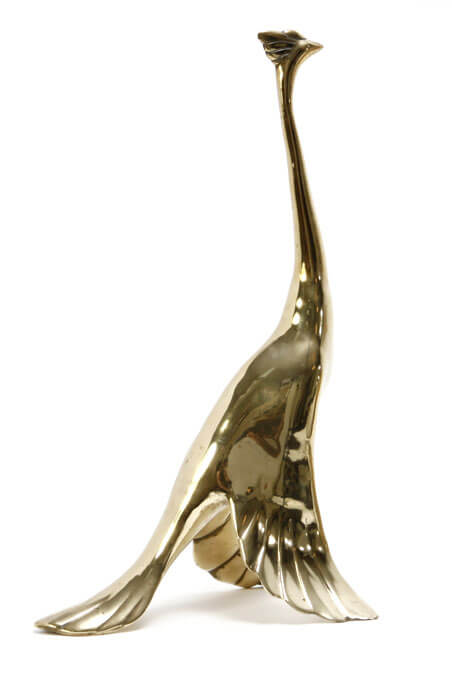 I have searched for hours online to find another like the one I have for sale here at Kode Store using just about every combination of the kind of terminology that you could possibly think of to describe this gorgeous ornament, in several different languages too (courtesy of Google translate), and I have not found this particular design yet, yet. But it is unique and a very beautiful piece of art sculpture which i have priced modestly, however if it did have a sticker it would be twice as much, as you will not find another like this brass ornament anywhere else. Add it to your Kode Store cart by clicking here: Stylized Brass Peacock Sculpture Dolbi Cashier